There are a lot of Muay Thai training centers in Thailand. One is truly spoiled for choice. At the same time, choosing can be confusing. Hence, this list of 5 best Muay Thai centers in Thailand will help those people who are interested to train in the martial art and get fit and in shape in the process immensely.
The first is Tiger Muay Thai Training Camp in Phuket, Thailand – it has the reputation of being well known worldwide as a Destination Gym and Muay Thai, MMA and Fitness Training Camp. Tiger Muay Thai was launched to bring the original Muay Thai art of fighting to people. With levels of beginner, intermediate and advanced, the camp has grown to be a haunt of people all over the world who are holiday-makers, vacationers, adventure junkies, fitness enthusiasts and military personnel to professional fighters and athletes. Tiger Muay Thai is so famous, it has been on documentaries and travel shows as well as under constant media spotlight.
Gym Bangarang Muay Thai Camp Chiang Mai Thailand is renowned for its mixing of modern and traditional Muay Thai training. The result is a stellar combination of cardiovascular, strength and conditioning workout. Gym Bangarang is located in Chiang Mai's idyllic rice fields and hills. With professional trainers who are Muay Thai fighters, the gym welcomes people from all levels and age groups and they come from all over the world. Gym Bangarang has a team of professional trainers who also fight professionally – they are all selected to train through a rigorous selection process. If guests want to fight professionally, Gym Bangarang will make the necessary arrangements to fight in the stadiums in Chiang Mai.
Santai Gym comes third and what sets their Muay Thai training apart is traditional Muay Thai fighting techniques. The trainers have come up with a term for it, "Stadium Muay Thai. The training in the martial art unique to Thailand at Santai Gym is very student-focused whereby the weaknesses and strengths of students are recognized and training is given by keeping the needs and goals of the students into account. The Stadium Muay Thai training is unique to Santai Gym – it describes the distinct style of Muay Thai the gym teaches which is acquired from their garnered experiences and Thai heritage. Santai Gym's trainers are their biggest asset. They originate from Northern Thailand, hailing from the eminent Pinsinchai Camp. The Santai Gym trainers' graceful yet powerful Muay Thai dexterity is bestowed to the students they train. Santai Gym makes Muay Thai training fun, efficient and highly powered with individual attention given.
In fourth place is Diamond Muay Thai. It is located in Koh Phangan and with a paradise on earth backdrop, the center provides excellent Muay Thai training. The trainers are an elite bunch who had aced many Muay Thai championships across the land of the white elephant. Diamond Muay Thai was founded in 2011 and has become one of the most sought after Muay Thai training camps in Southern Thailand. With their "Train & Stay" packages supported by excellent and fully-functional gym amenities, Diamond Muay Thai has built a home-sweet-home ambiance that gives guests an unforgettable Muay Thai training and great staying experience.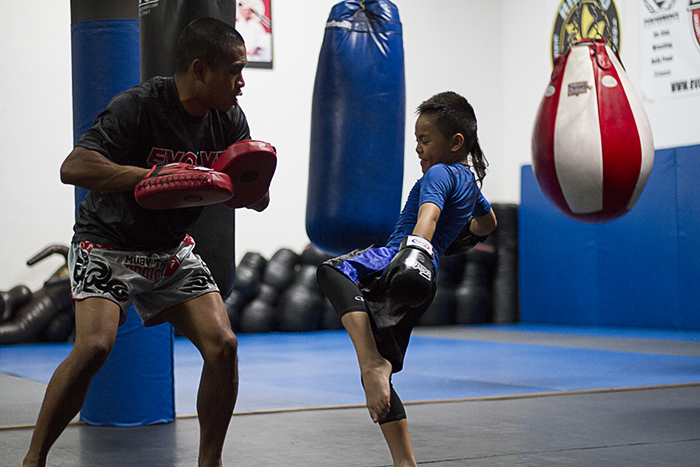 AKA Thailand comes in fifth place. This global gym is for everyone keen on Muay Thai, from fighters, athletes and training enthusiasts to the "average Joe." Anyone looking to get fit and lose weight or have a lifestyle transformation is welcomed by AKA Thailand. With a diverse and motivated group of students, cordial owners and warm staff, AKA Thailand truly is a gem in Muay Thai training gym. Everything will be taken care of, from the booking up to the wrap up of the trip of students that come to train in Muay Thai at AKA Thailand.
Choosing to train at any of the 5 listed Muay Thai training centers is opportune. Finding the right gym to train in Muay Thai in Thailand is now made easy by this list of 5 best Muay Thai training gyms.