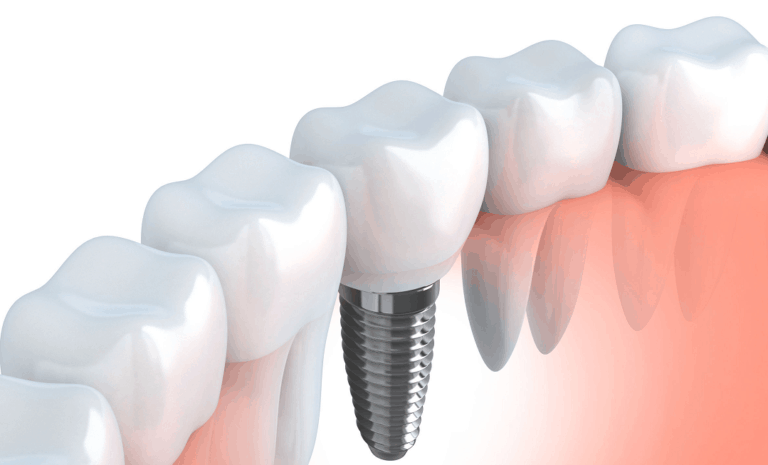 If you have one or more missing teeth and are considering replacing them, it's safe to say that you want new pearly whites that look natural. Any slipping, moving, or dropping out will not suffice. That is one of the advantages of dental implants. They attach to the jawbone under the gums and work similarly to the real thing. So, whether you've been having trouble with traditional dentures or bridges, or you just need a single crown or two, new dental implants may just be the solution you've been looking for.
In this article, Dr. Kartik Poonja who is one of the best dentists in Navi Mumbai will discuss everything you should know about dental implants in Navi Mumbai.
Dental Implants: What Are They and How Do They Work?
Dental implants are metal fixtures that are surgically attached to the jawbone under the gums and used to support artificial teeth. Osseointegration is the process by which metal implants become anchored to your body (the bone fuses to the metal). This process offers a steady foundation on which you can rely when eating and speaking.
What Are the Different Types of Dental Implants?
Endosteal and subperiosteal implants are the two main forms of implants that Dr. Kartik Poonja recommends. The best implant procedure for you is determined by the scale, shape, and health of your jawbone. Your dentist will be able to make the right decision for you. This decision is critical & that's why you should always look for the best dentist while opting for dental implant. Face Essentials Dental Clinic offers the best dental implant service with its team of best dentists in Navi Mumbai. The cost of dental implant will vary according to the type of implant.
What Are Endosteal Implants and How Do They Work?
Endosteal implants are titanium cylinders (screws) or blades (wide, flat metal) surgically implanted into your jawbone where missing teeth are located. According to Dr. Poonja, they are the most commonly used implants in Navi Mumbai, India.
Before inserting an abutment (the connecting piece to which your new teeth will be fastened) into the screw or blade, surgeons usually wait 4-6 weeks for the bone to osseointegrate with the implant. That may seem like a long time to wait, but don't worry – you will continue to eat, drink, and talk normally throughout this time.
What Is the Best Way to Take Care of an Endosteal Implant?
Brush with a silica toothpaste on a daily basis, paying particular attention to the abutment region of your implant. This will help to reduce bacteria, inflammation, and ensure that you are satisfied with your new teeth.
Subperiosteal Implants: How to Look After Them
Subperiosteal implants are placed on top of the jawbone and under the gums. They bond to your jawbone over time by osseointegration. There are a few reasons why your dentist would prefer them over endosteal implants, which are more widely used. You may have bone loss in your jaw, or the shape or health of your jaw may prevent endosteal implants from being surgically implanted.
If subperiosteal implants are found to be the best choice for you, your oral surgeon can perform two procedures. Your gumline will be cut open near the tooth loss region during the first surgery so that a mold of your jawbone can be created. Sutures can be used to close the incision before the implant is placed on the bone in the second procedure.
Because of advancements in imaging, bone grafting, and implant design, these implants are being used less frequently. However, this treatment could still be the best choice for you in the following circumstances:
Endosteal implants can not help the jawbone naturally.
Bone grafting is something you want to stop.
You want new teeth sooner than for other options.
You desire a quicker recovery time.
Subperiosteal Implants: How to Look After Them
As always, maintain good oral hygiene and make sure to obey your dental professional's post-op instructions. They will advise you to eat only soft foods for a period of time, and if you're a smoker, they may advise you to quit because smoking will damage your implants. Once your gums have healed, the dental professional will remove the sutures and check for infection and proper growth at that time.
For replacement teeth, there is no such thing as a one-size-fits-all solution. Your dentist and/or oral surgeon are in the best place to decide which dental implant alternative is best for you. You're better prepared for a productive discussion now that you understand the differences between the two most commonly recommended forms of implants. Be sure to ask your dentist any questions you have so you can make an educated decision. Whatever dental implant you and your dentist decide on, we hope it brings a smile to your face.