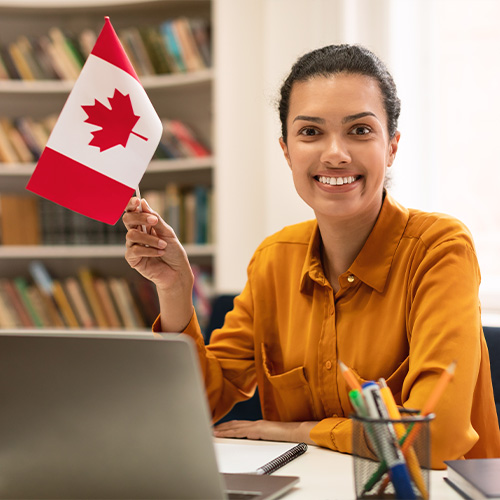 Canada is one of the most welcoming countries when it comes to immigration policies. If you want to immigrate to Canada, there are several ways to do so. However, one of the most popular and efficient ways is through the investment immigration canada. In this program, investors are required to invest a certain amount of money, but in return, they get a permanent residency status in Canada. Sounds great, right? In this article, we will guide you on everything you need to know about Investor Immigration Canada.
Eligibility & Requirements:
The first thing that you need to know is the eligibility criteria for the investor immigration program. To be eligible to apply, you must have a net worth of at least CAD $2 million, have a minimum of two years' experience in managing businesses or investments, and be willing to make a CAD $1.2 million investment in a Canadian business or enterprise. You also need to pass the security and medical checks before you get your permanent residency status.
Types of Investor Immigration Options:
Applicants can choose from two main options for investor immigration: Federal Investor Program and Quebec Investor Program. The Federal program is currently not available, but the Quebec program is still accepting applications. The Quebec program has some additional requirements, such as having a minimum of CAD $2 million net worth, and an investment of CAD $1.2 million for a 5-year investment period.
Investment Options:
Investors have several options for investment in Canada, such as purchasing/buying businesses, investing in a government-approved venture capital fund, or financing a business project. However, whatever option you choose, you must be able to demonstrate that your investment will create jobs or enhance the economy.
Benefits of Investor Immigration:
The investor immigration program comes with several benefits. Firstly, you get a permanent residency status in Canada with all the benefits that come with it, such as access to healthcare and education. Secondly, investors can apply for Canadian citizenship after three years of being a permanent resident. Finally, Canada offers a stable and safe economic environment, making it easier for investors to establish and expand their businesses.
Investor Immigration Canada is a great opportunity for investors looking for a stable economic environment with a welcoming immigration policy. Canada is known for its excellent quality of life, robust economy, and diverse culture. By investing in Canada, investors can extend their businesses globally, gain access to great education and healthcare, and thrive personally and professionally. If you are considering investor immigration in Canada, the above guide gives you all the information you need. Good luck!